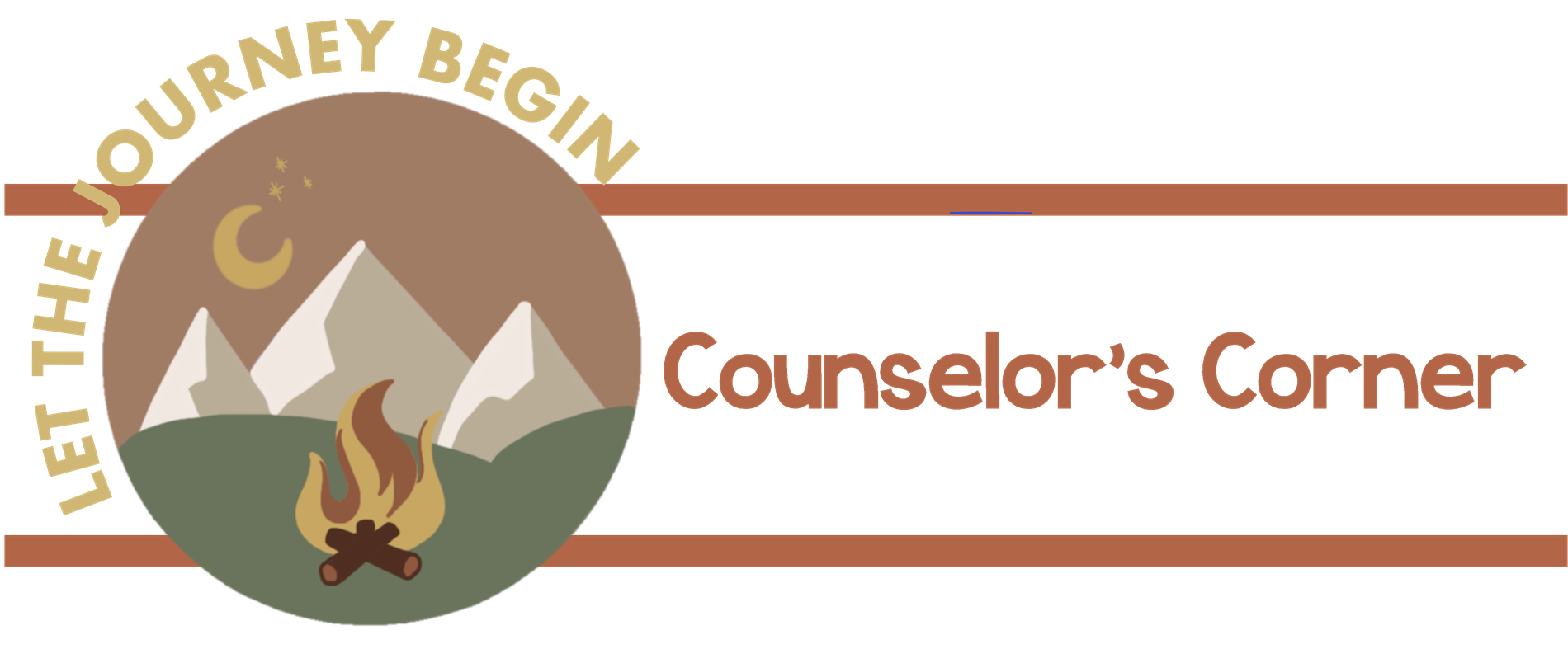 Together, this year we are embarking on one incredible adventure. We'll be venturing into the unknowns, climbing mountains, conquering our fears and growing along the way! Are you ready for our journey?!
I sure hope you are because I can't do it alone!
Our School Counseling Program
The purpose of Dauphin Island's comprehensive school counseling program is to equip students with the tools they need to succeed, both inside the classroom and outside the classroom.
The success that our students will find in life is founded on the ever-growing knowledge they obtain while in school.
Our school counseling program is here to foster and strengthen student academic, career and social/emotional wellness.
As a school counselor it is my mission and duty to advocate for every child. My goal is to see systemic change brought about by committing to provide equitable educational access to all students. This happens through continual education and taking what we learn back into the classroom to equip our students for ultimate success
As the School Counselor, I focus on academic, emotional and social needs as well as the unique developmental needs of every student.
My counseling program consists of individual, group counseling and classroom lessons.
I fully believe in the power of listening to others. My goal is to help every child feel heard, understood and know that they matter!
Hi There, I'm Ms. Holderfield
I serve as the School Counselor to both Hollinger's Island Elementary and Dauphin Island Elementary.
This is my 5th year as a school counselor
A bit about me
I was born and raised in Mobile, AL
I love incorporating art into my counseling lessons.
Some of my favorite things include: Coffee, hanging out with my family (dogs included) and being outdoors!
Academics
I received a BA in Studio Art & M.Ed: School Counseling
from The University of South Alabama.
I'm a Nationally Board-Certified Counselor

ATTENDANCE POLICY

At Dauphin Island Elementary we believe that students need to be at school every day so they can get the most from the educational opportunities we provide! Students are required to be on time for school. It is the responsibility of parents or guardians to make sure that their children arrive on time each day.

Any time that a student is absent, the parent or guardian must send a written note to school satisfactorily explaining the absence. A satisfactory note from parent or guardian meets the following State guidelines: illness; death in the immediate family; inclement weather (as determined by the principal) which would be dangerous to the life and health of the child; legal quarantine; emergency conditions as determined by the principal; and or prior permission of the principal and consent of the parent or guardian. The note or doctor's excuse must be sent to school written three (3) days of the student's return to school to be continued as an excused absence.


On the fifth unexcused absence, a student is referred to the Early Warning Truancy Program. Attendance at the Early Warning Truancy Program shall be mandatory except where prior arrangements have been made or an emergency exists. A written note from parents or guardians, as described above, will excuse absences for up to but not exceeding ten (8) absences.


Parents or guardians of a student who is absent nine (9) or more times must present a clinical or doctor's excuse to the school in order for the absence to be excused.


Parents or guardians of any student having a chronic ailment that tmay cause the child to miss school during the year are required to provide the school with a clinical or doctor's statement verifying the child's condition at the beginning of the school year. The statement shall reflect the nature of the child's illness, and state that the child may have to miss school from time to time due to this illness. Failure of parent/guardian to provide the school with a chronic ailment statement can result in unexcused absence accumulation, and referral to Juvenile Court.


Excused absences for family vacations are strongly discouraged and will be permitted only if there are unusual circumstances that, within the principal's discretion, merit an unexcused absence. Further, an excused absence will not be granted unless the parent obtains prior permission from the principal.


Students must be in attendance one-half of the instructional day to be counted present. Tardy and early dismissals are strongly discouraged.


Parents or guardians of any students having housing instability that may cause the child to miss school during the year are requested to communicate with the school's registrar and /or administrator regarding their living situation.


Head lice: Students should return to school as soon as possible cleared of lice and nits. Only three days are excused for each occurrence of head lice.


Students Under Age Seven (7): Students under age seven (7) who accumulate more than ten (10) consecutive or fifteen (15) days total unexcused absences during a single semester may be withdrawn from school. Parents will be notified of pending withdrawal and given one (1) week to appear before the principal or the Attendance Officer to show cause as to why the student should not be withdrawn.